For sale houses in Manila:
Flood free townhomes in Marikina
These houses in Manila are a cluster of townhomes for sale in Marikina. GT Executive Townhomes is part of a gated community in Marikina Heights. Each unit has 3 bedrooms, 2 toilets and baths, attic, laundry/drying area and terrace and car garage.
The six townhouse units, frontage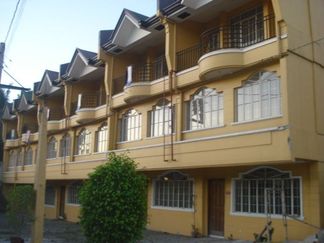 Floor and lot areas vary and the price follows the house area. You can choose the unit that fits your budget. The size of your family as an OFW or Filipino immigrant can also be a factor.
It is good you have six houses for sale to choose from. But by the time you inquire, another unit could have been sold!


Living/dining area


These houses for sale in Manila save you as much as 22% or close to One Million Pesos.
You can use the savings to buy more fixtures and improve your unit to suit your lifestyle.
Isn't that a wise use of your hard earned money?


Houses in Manila: The location
Your family can enjoy living in Manila at this location. It's like being in the center of everything. It is a hot spot for house builders. The elevation is overlooking Ortigas and Makati skylines.
Not all of Marikina gets flooded during heavy rains or typhoons. Marikina Heights is among the areas that do not flood at all.
Even floods brought by super typhoon Ondoy in September 2009 did not reach the area. See for yourself the areas flooded by Ondoy here. (Link not working anymore.) Then come back here.
Walk with your kids to St. Scholastica's Academy just two blocks away. Other good schools nearby are Mother of Divine Providence, Marist School, Our Lady of Perpetual Succor College, to name a few.
Several churches including non-Catholics, Rustan's Supermarket, Mercury Drugstore, other commercial establishments and hospitals are a few minutes' walk or drive away.
What more could you ask for about the location?


More on these houses in Manila
A unit from this cluster of townhomes gives you more space than an apartment or condo in Manila. It gives you a better option to the pricey Manila real estate. You cram more living space in a small area.
The wider frontage is good for your car or garden. The back yard with gazebo goes well with family parties and weekend fun. You can grill, barbecue or cook outdoor to your heart's content without the problem of limited indoor space.
Attic and terrace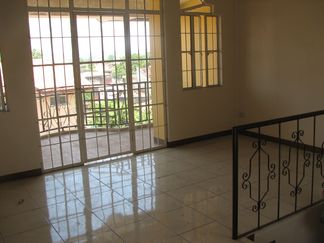 Your playful kids are safe outside your unit inside the gated compound. Watch them play from the terrace or through the living area windows.



They will have limited playmates, though.


The gated entrace to the compound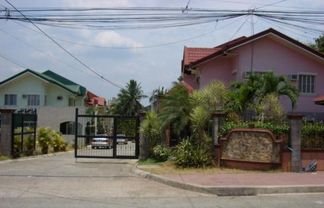 The compound has only five other houses. This will attract more family buyers who want to enjoy some privacy and space.


Buyers are eager to snatch a unit from these Manila houses for sale. Only 2 units left as shown below. Lot area (LA) and floor area (FA) are in square meters. Prices are in Peso.


| | | | | | | |
| --- | --- | --- | --- | --- | --- | --- |
| Unit | LA | FA | Market Value | Promo Price | 22% Savings! | Status |
| 1 | 75 | 118 | 3,667,832.94 | 2,860,909.69 | 806,923.25 | Reserved |
| 2 | 76 | 121 | 3,761,082.93 | 2,933,644.69 | 827,438.24 | Reserved |
| 3 | 77 | 123 | 3,823,249.59 | 2,982,134.68 | 841,114.91 | Reserved |
| 4 | 79 | 128 | 3,978,666.24 | 3,103,359.67 | 875,306.57 | Available |
| 5 | 80 | 129 | 4,009,749.57 | 3,127,604.66 | 882,144.91 | Available |
| 6 | 82 | 137 | 4,258,416.21 | 3,321,564.64 | 936,851.57 | Sold |
*Promo prices may change without prior notice.
Partial in-house financing available.
Don't let any of these houses slip away. Contact me to reserve your unit now before someone grabs it! Or use the form below for any question.

Update: These houses in Manila are no longer available. 
Like this page?