Real estate in the Philippines:
A powerful source of passive income

Real estate in the Philippines can earn passive income for OFWs and Filipino immigrants. You can do this even without shelling out money or breaking your back. There is always demand because people buy good Philippine real estate for sale.
Eden and website writer/owner Dom Tuvera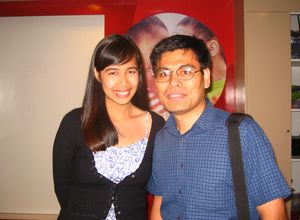 That's what Eden Alemania Dayrit does. She finds houses for sale in Manila or nearby areas and buys those with good profit margins.
Good deals never run out because foreclosed properties glut the real estate market.
Eden sells at profit or puts those properties into rent to own. Selling houses provides one-time quick cash at almost no risk.
Rent to own houses gives her monthly passive income for years to come. The process earned her first million in less than a year, at age 25! She's now 26.
Keep on reading to find out how she is doing it. And use the form below later to ask a question or share your comment.
Eden spoke at the Think Rich Quick Seminar 1.0 on 27 March 2010 in Manila. The event was organized by Trace Trajano, a US-based Filipino real estate investor and author of "Think Rich – Quick!".


Eden's first deal on real estate in the Philippines
Eden's first deal, Quezon City townhouse
Photo credit: RentToOwnProperties.blogspot.com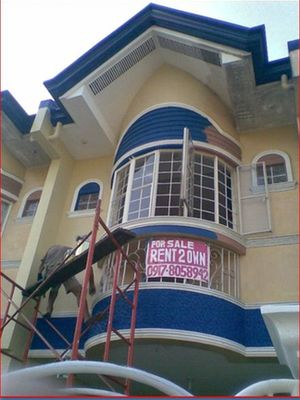 A townhouse worth PHP4 Million, she bought it in a bank auction at 50% off the price. That was PHP2 Million in outright savings! The bank required 20% down only and she got hold of the Manila property for just PHP404,000.
Not only that. Finding real estate investors to fund the deal, Eden got PHP380,000 from an investor. She only shelled out PHP24,000 plus minor expenses.
In 7 weeks the house sold with PHP427,500 down from the buyer. Eden recouped their money and earned from the down payment alone.
The house now earns a passive income through rent to own. Less payment to the bank, Eden and her investor split the profit 50/50.
What did she do out of the box? She marketed this property two weeks before she acquired it.


How Eden acquired this piece of real estate in the Philippines
It was not a walk in the park, but persistence paid off.
Browsing the free foreclosed homes listings in the Sunday papers, she stumbled into a gold mine. This townhouse in Quezon City showed potential because of its price and location – near UP Diliman and Ateneo. But the title was not yet consolidated.
She kept following up the consolidation of the title while looking for other houses for sale in Manila. She kept track of the status of the townhouse for auction through the Sunday papers.
She was thrilled upon learning from the bank that the title was consolidated. It would take a week to get a copy of the title from the bank. She got a copy of the title from the Registry of Deeds instead, in three days. The next Sunday she went to the auction, bid for the property and won!


Eden's other deals on real estate in the Philippines
Eden bought a condo unit here at 32% discount
Photo credit: RentToOwnProperties.blogspot.com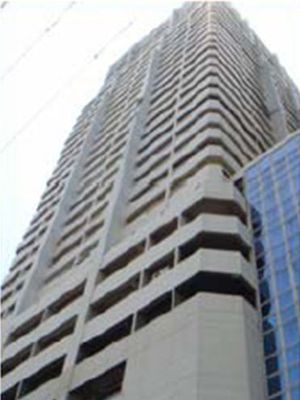 Eden went on to acquire other houses mostly in Manila. She bought a condo unit 32% off the price at PHP950,000 cash.
A real estate investor gave PHP1,000,000 for this diamond in the rough and she used the PHP250,000 to fix the property.
The unit sold at rent to own with PHP1,000,000 down and split the PHP22,000 monthly pay with her investor.



Eden also sold a house without buying and seeing it and made PHP100,000 from it! The house was worth PHP1.3 Million and did not sell for over a year because a buyer offered PHP600,000 only.
She got the house from a real estate seminar and sold it for PHP1,000,000 through online marketing.
Eden has acquired some 15 properties since learning how to invest in real estate and taking action afterwards. About half of those real estate properties are on rent to own. These give her some six-figure passive monthly income for years to come.


Real estate is a good way of building a passive income for Overseas Filipino Workers or immigrants abroad. As Rich Dad, Poor Dad said, "Real estate is a powerful investment tool for anyone seeking financial xxx freedom."
Attend a seminar on investing on real estate in the Philippines as a good start.



---
Questions and comments about building a passive income through real estate in the Philippines
Click on the links below to see other visitors' questions or comments.

Rent to own house?
I bought a row house in Cavite 5 years ago worth P250,000 through PAG-IBIG payable in 25 years and now the value of the house is already P350,000. I'm …
Return from Real Estate in the Philippines: A Powerful Source of Passive Income to How To Invest In Real Estate

Return from Real Estate in the Philippines: A Powerful Source of Passive Income to Overseas Filipinos home