Canada Country Information for Filipinos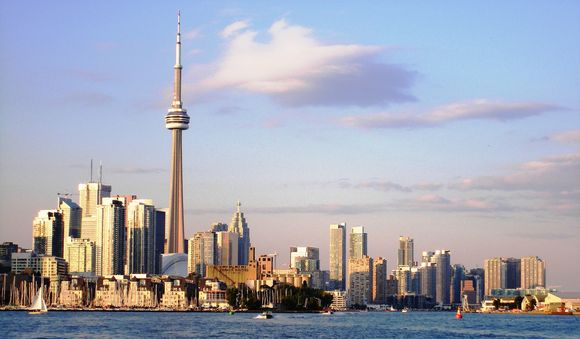 Toronto, Canada Skyline
Basic Canada country information helps you decide to go to Canada. Here you find working and living in Canada, interesting facts about Canada jobs and Canada immigration information. Read on...
Canada is getting to be the choice of more Filipinos going abroad. It offers better options than other countries because of its robust economy.
More open policy to skilled workers and quality jobs attract foreign workers.
More OFWs enter the country due to skill shortages. The labor agreements between the Philippines and Canada's four western provinces - Alberta, British Columbia, Manitoba, Saskatchewan - will increase the number of OFWs going there.
Working and living in Canada country information
Boiling hot summers and deadly cold winter are a challenge. This is in stark contrast to our tropical climate. But don't worry. Everything is set up to deal with these extremes - proper clothing, housing, all-year round sports and outdoor facilities, to name a few. 

Filipinos are the third largest group of Asian immigrants in Canada after the Chinese and Indians. You can find them mostly in Ontario, British Columbia and Alberta. The presence of friends and relatives makes you adjust easier.
You will find the cost of living in Canada lower than most known cities in the world. Economic Intelligence Unit in one of its issues ranks Vancouver at 46th, Montreal 53rd and Toronto 57th, compared with Tokyo, Japan at the top. This means you can buy more of what you need.
Finding work depends on your skills. This Canada country information maintains the policy of hiring foreign workers to meet labor shortages. Keep in mind the no placement fee policy as you explore jobs in the four provinces.
Keep reading for interesting... 

Facts about Canada jobs
Alberta needs workers for its oil and gas industry. Its huge oil reserves come second to Saudi Arabia. Skills in demand are managers and engineers in construction, physicians and nurses in the health sector, among other sectors. 

British Columbia requires workers in construction projects partly due to the 2010 Winter Olympics in Vancouver. The hotel and restaurant, health, mining and transport sectors also experience skills shortage.
Manitoba needs Filipino professionals and skilled workers in health care, manufacturing, education, and service sectors. Agriculture, grain handling, aerospace and aviation fuel its economy.
Saskatchewan needs workers mainly in agriculture and mining sectors. The province supplies 45% of Canada's wheat. Major exports include potash and uranium. The oil and gas sectors play a key role in the province's economy.

Canada immigration information
Hired Overseas Filipino Workers or OFWs will apply for work permits and or nomination as permanent residents under the Provincial Nominee Program. The Canadian government decides on the applications.

The skilled worker program uses a points-based system. You are given points based on your education, work experience, language ability and other factors. Education, work experience and language ability score highest among the six factors. These alone can give you a high of 70 points. The other three factors are age, arranged employment and adaptability. 
The system reduced the required points from 75 to 67. This means more people can qualify to apply under the skilled worker program. This is good news for Filipinos including those with pending applications.
Going to Canada requires skills to offer. Seek advice or research more before going through the process. This Canada country information only provides the first step...
Like this page?