Interesting Facts on Italy for OFWs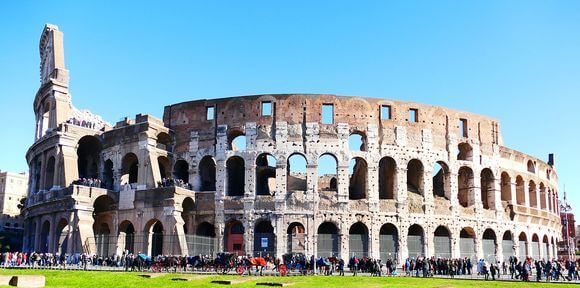 There are interesting facts on Italy for Filipinos. But don't expect fashion, historical facts about Italy, art and other matters that relate to the senses. Here, facts on Italy include jobs, Christmas traditions in Italy and places to visit in Italy. 

Italy is more lenient to foreign migrant workers than other countries.
It even allows foreign residents to elect their consiglieres or councilors in town councils. Some Filipinos serve as consiglieres helping prepare policies for migrants.
But Italy passed a tough law. Illegal immigration becomes a criminal offense.
The law requires a fine of between 5,000 and 10,000 euros ($7,000 and $14,000) and immediate expulsion. Think twice now before going there without proper papers.

Interesting job facts on Italy for Filipinos
OFWs work as nannies, household workers and farm workers. A number of professionals work in the information and computer technology and building and construction. There are also nursing jobs in Italy for OFWs. 

Filipino nurses in Rome during one of their missions.
Photo by FNA Rome, Italy.
Job prospects in other fields are bright. Italian ship owners prefer Filipino seafarers. They set up a training center in Manila to assess and help upgrade seafarers' skills. And expect demand for caregivers, chefs, auto mechanics, IT programmers and bank and hotel workers to rise. Florence began a process to recognize Filipino workers in Italy for those jobs. Also, a proposed policy on Flussi or direct hire will help OFWs hire their relatives back home.
These interesting facts on Italy may pave the way for ESL and TEFL jobs in Italy for OFWs.
The employer obtains the necessary permit to work. Italy requires a valid work permit before you apply for visa. You need the work permit and visa for the "permesso de soggiorno" or permit to stay.
Christmas traditions in Italy
Around 90 percent of the population of Italy is Catholic. They widely practice setting up of the presepe or Nativity Scene, a tradition begun by Saint Francis of Assisi. You can see various presepes in towns throughout Italy. 

They don't eat meat 24 hours before Christmas Eve in Italy as a form of fasting. In the southern part, dinner consists of seafood, the "feast of the seven fishes", followed by typical Italian sweets.
On midnight, gifts are left for children under the family Christmas tree to be opened in the morning. Adults exchange gifts too. They open their gifts at midnight after the Christmas Eve dinner, or when coming back home from the Midnight Mass.
During Christmas holidays, you receive a one-month wage plus standard amount for room and board. 

Other interesting facts on Italy for OFWs
You have a day off per week and entitled to a paid leave of 25 working days off per year. If you are single and you get married, you get 15 days paid leave. You can use your free time to go around for the places to visit in Italy.
Visit Rome, the capital and largest city of Italy. With a history of more than 25 centuries, you can get facts about Rome, Italy by going there during your day off or paid leave. Florence, Venice, Milan and smaller cities are equally worthy of time.
Bring enough Euro, now the Italy currency, and travel by train. Railways connect the main cities so going places could be fun. The train or railway stations are good tourist spots themselves due to their architecture, such as the Milan station...
Italy's leniency on foreign workers makes it a top destination of OFWs. But think of its tough law on illegal entrants before going there without proper papers. Use these interesting facts on Italy to help you decide and adjust there. 

Like this page?