Facts about South Korea for OFWs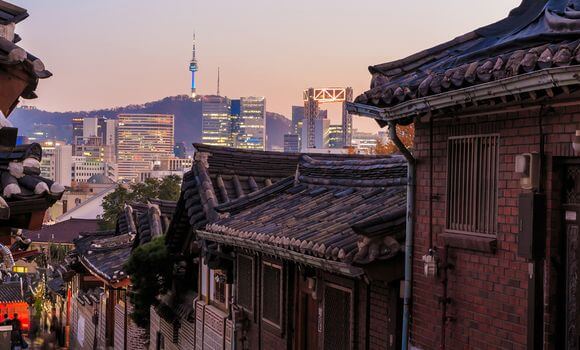 Learn some facts about South Korea before going there as an Overseas Filipino Worker. Useful tips on jobs for OFWs and life in Korea can go a long way. Adjust by knowing a thing or two on South Korea culture and food or other South Korea facts.

South Korea is one of the Asian Tigers along with Hong Kong, Singapore and Taiwan because of its highly advanced economy.
It has almost no natural resources and built its economy largely on exports. Electronics, textiles, ships, automobiles and steel are some of the main exports.
South Korea manufacturers have shifted to high-tech industries to create new product markets and gain market share.
High-tech firms in mechatronics and robotics, bioengineering, microelectronics, fine chemistry and aerospace create high-wage jobs.
Facts about South Korea jobs for Filipinos
You can join OFWs in textile and electronics factories under the EPS or Employment Permit System. The EPS is a public hiring scheme between South Korea and the Philippines. OFWs can work in Korea for three years under the EPS with the same wages enjoyed by Korean workers.

Filipino EPS Workers Association (FEWA) members. Photo credit: FEWA Super Forum
The POEA screens and sends workers to Korea under the EPS. The EPS bans private agencies from hiring and sending workers. There is no placement fee but OFWs shoulder all fees including airfare to Korea. You must pass the Korean Language Test (KLT). Once in Korea, you pay for return cost and casualty insurance.
The POEA website lists jobs for OFW singers, musicians and performing artists. Highly skilled jobs for engineers and architects for the building sector and teaching jobs in South Korea are also on the rise. Read here on how to look for jobs at the POEA website.
Are you living in Korea with a Korean spouse? Why not apply for English teaching jobs in South Korea? Private schools or hagwons provide better prospect for teaching English there. You cannot apply from the Philippines. Only citizens of seven Western English speaking countries get visas for English teaching jobs.
Facts about South Korea culture
South Korea shares its traditional culture with North Korea. But the economic growth of South Korea changed the way Korean people live. People flocked to the major cities, especially the capital Seoul. Nuclear families detached from the extended households.
Food in South Korea will not burden you much because it is largely based on rice, noodles, tofu, vegetables, fish and meats. You just have to adjust to its being spicy.

Kimchi is one spicy dish with fermented chili peppers and vegetables, usually cabbage. It goes well with the main dish.
On religion, more than half of South Korea population has no religious belief. Christianity is the largest South Korea religion with more than half of believers. Two-thirds of Christians are Protestants and one-third are Catholics. Buddhists are the third largest group. 
Other facts about South Korea
The time in South Korea is one hour ahead of the Philippines. The country does not use daylight saving time so the time does not change. There is a so-called "Korea time" where people go late on appointments. Does that sound familiar?

KTX-II high-speed train arriving in Seoul Station.
Photo credit: Softjuice/en.wikipedia.org
Seeing tourist attractions in South Korea is a breeze with high-speed railways, highways, bus routes, ferry services and air routes.
Get a South Korea travel map as a guide when you crisscross the country. Wear a proper dress as weather in South Korea can be extremely cold during winter.
South Korea is among the most connected countries in the world. Nine in ten people have cellular phones. 
They use cell phones not only for placing calls and texts but for watching movies and viewing websites. 81% of the population has internet connections. These mean not getting in touch with your family is no excuse. 
South Korea's progress will always attract the Filipino diaspora. You decide whether the EPS or other means is right for you. Don't forget to learn more facts about South Korea when you decide to work and live there.

Overseas Filipinos
›
Top Job Destinations
› South Korea
Like this page?