Sending Money To The Philippines
The Best Way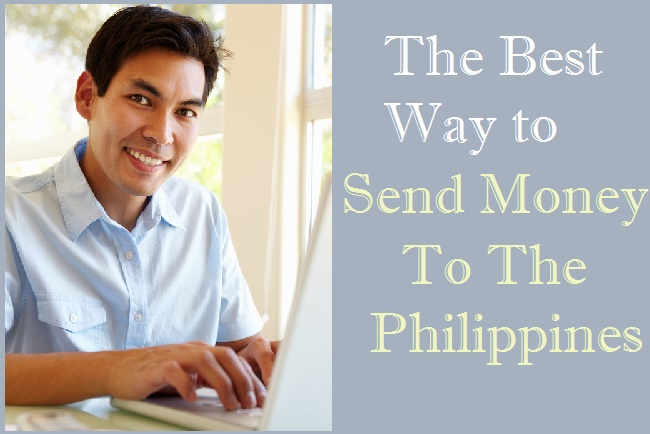 "What's the best way of sending money to the Philippines?" That's a question Overseas Filipino Workers (OFWs) and immigrants ask a lot. There are money transfer sites where you can send money online with credit card, via internet, for fast money transfer. But they are not the cheapest way to send money.

So, how do you decide which money transfer service to use? The Philippine Peso exchange rate, ease of use, security, speed of delivery and cost of sending money to the Philippines may help you decide. There may not be a single service to address all those factors.
That's why we are going to explore some methods to transfer money to the Philippines. Some of these methods show online money transfer services and how to transfer money online. You may find how to send money instantly, costs less and safe. 

Sending money to the Philippines safely
Be careful when sending money. You don't want to wake up one day that your family did not receive the money you sent! Or your children could not take their exams because their tuition and other school fees will not be paid on time.
That happened to me. No, it was not about children missing exams. It was about not getting the money sent to me from abroad. The money was sent through a relative so I was sure it would reach me. I was wrong!

That was not the last time. A few years ago, I was expecting money transfer from the United Kingdom (UK). The money was sent through a remittance company seen in a paid ad. The couple owners were Filipinos. But no money came.

So, let's...

Find the best way of sending money to the Philippines
ATM Service Open an account at any bank that uses ATM system like Plus or Cirrus or Maestro. You then send the ATM card to the Philippines. Do not send the PIN with the card! The ATM card will be used to withdraw as long as there is money in your account. Every withdrawal costs at least $1.50. Most international ATM cards allow P4,000 maximum per withdrawal and P12,000 per day. It's a way to cut costs of sending money.

Bank Remittance You send money to the Philippines through a branch of a Philippine bank or a bank that has a branch in the Philippines where your recipient has an account.
You can remit money through most major banks - Banco De Oro (BDO), Metrobank, Bank of the Philippine Islands (BPI), Philippine National Bank (PNB) and Citibank - in certain countries. This is secure way of sending money but charges and speed of delivery vary.
Ikobo An online money transfer service. Transfer money from credit card or US bank account via internet through a Visa® Prepaid Card sent to the recipient. First transfer may take 3-5 days, then seconds for next transfers. Fees are lower than Western Union and MoneyGram but there are monthly, ATM withdrawal and declined ATM withdrawal fees.
MoneyGram transfers money to the Philippines from MoneyGram locations in over 190 countries also in minutes. Money can be in Peso or US dollars by home delivery, cash pick up or 6,800+ ATMs through LBC ATM card. Online money transfer service using credit card is also available. Fees are closely the same with Western Union.
Ria Money Transfer offers free transfer fee for the first 30 days for Overseas Filipino Workers (OFWs) in the United States using your debit card. Normal fee is very low at $2 using debit card and your bank account, and free when sending $1,000.01 and above! 
TransferWise is a new and cheaper way of sending money. It transfers money at the real exchange rate. It matches you with someone with a peso account who wants to send the same amount in dollars if you are in the United Stated. Your dollars go to the dollar account of that person and the person's pesos go to the peso account of your recipient. This avoids cross border movement of money and bypasses the banks. You save transfer fees and hidden charges.
Western Union Philippines Their 7,300+ money transfer locations in the Philippines allow cash pick in almost every place - in a mall, bank, pawnshop, drug store, grocery store. Funds can be in Peso or US dollars, in minutes! Send money fast from over 200 countries online or through agents. But don't expect to make cheap money transfers with Western Union rates and fees.
Xoom Money Transfer Transfer money from credit card, debit card or Paypal through the internet. Use a Xoom coupon and send money for free. Money can be received in Peso or US dollars through bank deposit, home delivery or cash pick up from 10,500+ locations nationwide. Exchange rate is below market rate and longer delivery for transfers using a US bank account, though. Other than that, the service is fast and safe. I've been using Xoom to receive money since 2004.

Compare costs, speed and exchange rates of international money transfer companies in one place. If you live and work in the 84 countries listed to send money from, you have the ease of use and comfort of choosing what online money transfer services fit your needs.

The right money transfer service depends on your needs. Ask other OFWs or Filipino immigrants on what works best. But getting your money to your family at the right time decides how you must be sending money to the Philippines.
If you have a proven method of sending money to your loved ones in the Philippines, share it below!

Share How You Send Money To The Philippines
What's your proven method of sending money to the Philippines? Share your story - good or bad - tip or review here. Other OFWs or Filipino immigrants will thank you for it.
Sending money to the Philippines
By other Overseas Filipinos
Click on the links below to see other OFWs' and Filipino immigrants' stories about sending money...

Like this page?