Share Your Treasured Overseas Filipino Pictures
Do you have treasured moments captured in pictures? This page allows you to share your Filipino pictures with the rest of the world! Sharing your photos here makes the memories last. Your picture will have its own web page, and it will be featured on the photo gallery on this page.
Sharing a picture is free, easy and fun. Just use the form below and hit the Share Your Picture button. When accepted, your photo will have its own page on this site. That's right. The world will see you!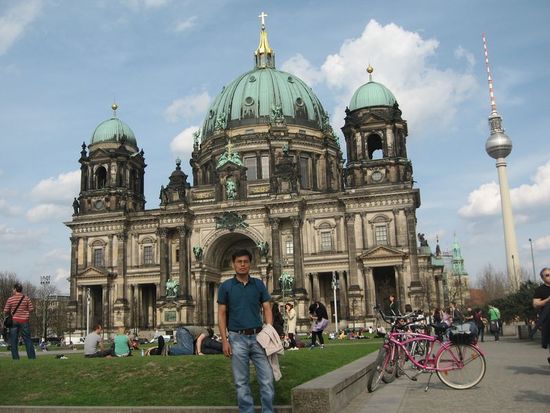 Berlin Cathedral (Berliner Dom) with the Television Tower, April 2010
Sharing your pictures here is also a way of building a Filipino Online Community. The resulting Filipino photo gallery will show treasured moments from around the world.
These pics could be your first visit to a place abroad, an extra-ordinary scene, pictures of Filipino people, OFWs and immigrants abroad or anything you found special.
Impress your friends and family by giving them the link to your own page. They can view your pictures and leave comments. You can also leave comments on other pictures submitted by other visitors to this site.
And don't worry.
Only positive comments get through to make this a better place for the Filipino diaspora and their families.
So, I'm curious...
What is your treasured Overseas Filipino picture?
Simply upload your memorable picture and give it a short description. Don't forget to include your name and location.
Like this page?