The Best Of Manila Real Estate
So, what's the best of Manila real estate?
There is no single answer. Prices show that some of the most sought after pieces of real estate in the Philippines is in Manila. On-going real estate projects move it further ahead as the place to live, work and play.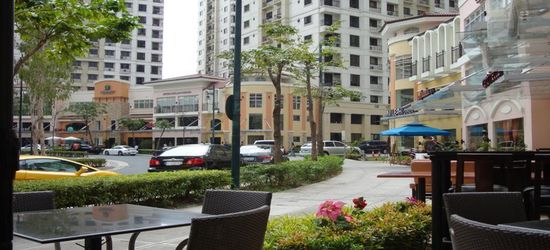 Bonifacio Global City. Photo credit: august88boy at skyscrapercity.com
This gives OFWs and Filipino immigrants an edge on prime spots. You can find your property in one of the 16 cities and one municipality of Metro Manila. This can be a challenge as prices soar. And it is good buyers are turning away to nearby areas where real estate is cheaper.
Your dream house in Manila may be just under your nose. Or invest in multi-door apartments to provide cheaper housing. Condominiums in Manila are also top choices. You live in business centers where the comforts of city living are within easy reach.
The best of Manila real estate: Rising cities within cities
Real estate firms are building enclaves within cities to attract people to urban living. These cities within cities show where to find your dream piece of real estate.
Bay City – Bayside Tourism Complex

This gaming and leisure complex is rising on a stretch of prime reclaimed land between Roxas Boulevard and Manila Bay. It hosts the SM Mall of Asia complex, entertainment and gaming complex, business parks and housing areas. Other features will include transport hubs and a viewing tower said to be one of the tallest in the world.
Bonifacio Global City – City of the Future

This former part of a military camp is now one of the fastest growing urban centers. Urban living blends live, work and play in modern communities. High tech high rise office and residential buildings stand close to each other. Open and green spaces provide more room for leisure and recreation.
Eastwood City – High Tech City

State-of-the-art residential, business and leisure facilities mark this mini-city. Residential condominiums merge with specialty stores, cinemas, a health and fitness gym and corporate offices.
Newport City – The Urban Resort

Home of Resorts World Manila and located between NAIA 3 and Villamor Golf Course, Newport City brings luxury and resort living. It merges satellite city planning with low rise buildings, an entertainment and shopping center, and a business park all surrounded by lush parks and garden landscapes.
These are newer projects where a piece of real estate defines urban living and lifestyle. Access to comforts of modern living separate them from the rest. You can live, work and play in one place. Or at least your family enjoys these benefits while you are still an Overseas Filipino Worker or immigrant abroad.
And to complete the hunt for the best, let's tour around Manila and see what each city has to offer.
The best of Manila real estate: Touring the Metro
Some of the spots on this tour are virtually unknown. You have to be there to know they exist. Come with me as I share some secret real estate prime spots in Manila, from north to south...
Valenzuela
Malabon
Navotas
Caloocan
Quezon City
Marikina
Manila
San Juan
Mandaluyong
Pasig
Makati
Pasay
Pateros
Taguig
Paranaque
Las Pinas
Muntinlupa


Return to visit this site often and follow my updates. Or subscribe to my RSS feed (see left column), Filipino Blog or fill up the form below for the E-zine to get the best of Manila real estate as they go online.
Like this page?