How To Avoid Internet Job Scams For OFWs
The internet gives aspiring Overseas Filipino Workers access to thousands of job vacancies overseas. Internet job scams hide behind those overseas job listings. Online job offer scams make jobs seem real.

Photo credit: websitescam.com
You don't realize you were scammed until you paid some money. Or worse you keep on paying to advance to the next stage of the "application" process. Hope is aplenty and working abroad is within reach. You must submit your papers on time to secure contract jobs overseas. You never realize that the process never ends and the bills keep coming!
You feel the pressure, or excitement, once you start. I know. I tried the process to learn more about online job scams. Although I only reached the initial stage of the process, the try was worth the effort. It gave me an idea to relate with...
Typical internet job scams
These include companies that...
Have no physical office address. They use email, telephone, Yahoo Messenger or Skype to contact you. You only get an address to send money to. The payment address may not be the same as that of the recruiter.
Offer jobs with good benefits. They advertise jobs for cleaners, fruit pickers or farm workers, or engineers to work in oil and construction companies. Benefits include free food and housing, airline tickets and high salaries. They use the immigration office, the Philippine Embassy or a company in the host country to recruit.
Sample offer from an email.
Ask advance payment for processing of papers. The process will not start without your resume, cover letter, work permit, visa or other papers. They suggest companies that can provide the services you need, with a fee. You will be asked to send money through Western Union or bank. Payment ranges from $10 to thousands.
Other online job scams are a variation of the above. For example, salary is just right and they offer entry to Europe or America. They say they will help you look for other jobs to augment your income once there.
Such online job scams exploit OFWs' strong desire to work abroad...
Tips to avoid internet job scams
Ask the POEA on the validity of jobs. The Philippine Overseas Employment Administration or POEA records valid job offers abroad. POEA can check with the host country about job vacancies offered to Overseas Filipino Workers or OFWs.
Don't pay for anything. Ask yourself what you will get in return for paying in advance. What is your assurance that you will get what was promised? The saying, "It is better to give than to receive," does not apply in this case.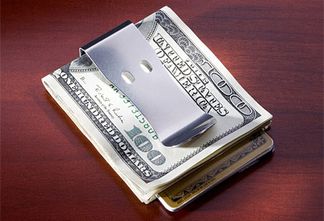 Photo credit: uncrate.com
Browse the entire website. A real business website does not contain job offers alone. Related links and pages help readers find the information they need - not forced into them.
The "About Us" should provide clear information about the business. The "Contact Us" shows its office address and phone numbers.
Check the domain name of the website. Typing the domain name, i.e., poea.gov.ph, at www.whois.sc gives you the name, address and contact number of the website owner. It also shows when the site was first created, or where to get more information.
Read the job description carefully. A good job description outlines duties and responsibilities to make the hiring process as simple as possible. This finds the perfect applicant for the job. A job that says anyone can apply and does not detail the requirements is likely one of those internet job scams. And be curious about the English grammar.
My scammer stopped sending me emails when I asked to send my papers directly to the company looking for workers.
You can join the ranks of the Overseas Filipino Workers or OFWs by sheer common sense. Anything too good to be true is highly suspect. Exert extra effort to verify online job vacancies overseas and avoid illegal recruitment and internet job scams.
Like this page?